Hampstead Mac Repairs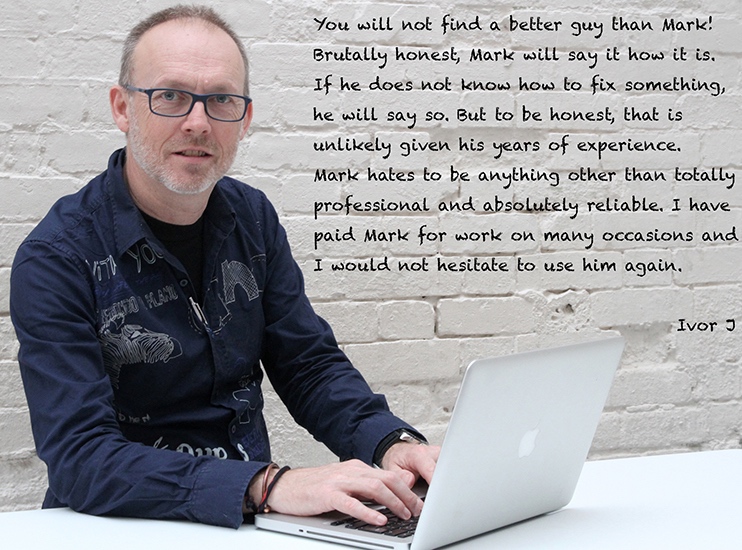 We're good really good at what we do, we know it, and we make no bones about charging top premium prices for years of knowledge
The best way to contact us, is to call us – The numbers are above along with our ours of availability
After spending over a decade as a Mac Engineer at King's College London, Mark founded Hampstead Mac Repairs with one single goal in mind, to create an upfront, transparent and all around easier experience when you need a Mac Repair or Mac Repairs.
We will absolutely never try, or ever want to be the cheapest. We're simply not interested in what the place down the road is charging, we don't care, cheap Mac Repairs are like cheap shoes – Rubbish!
We're in business to make money and if you're reading this, you want your Mac repaired. So it's good for both of us.
Thinking "Outside Of The Box" – Means we'll do our best to find the best solution for you.
We have loads of amazing reviews and some not so amazing, we can't please everyone and have no intention of trying, that would just be false and that's just not our bag.
Hampstead Mac Ltd's Mac Repair philosophy is to always repair before replace, if possible. It saves you money and our planet.
Oh and by the way, If some numpty at the Apple Store has told you that your Mac is a vintage Mac, or you can't get parts for it anymore, it's probably NOT and you probably CAN. Read this…
Hampstead Mac Repairs is absolutely "NOT" affiliated in any way whatsoever with Apple Inc, it never has been and will never be!