Hampstead Mac Repairs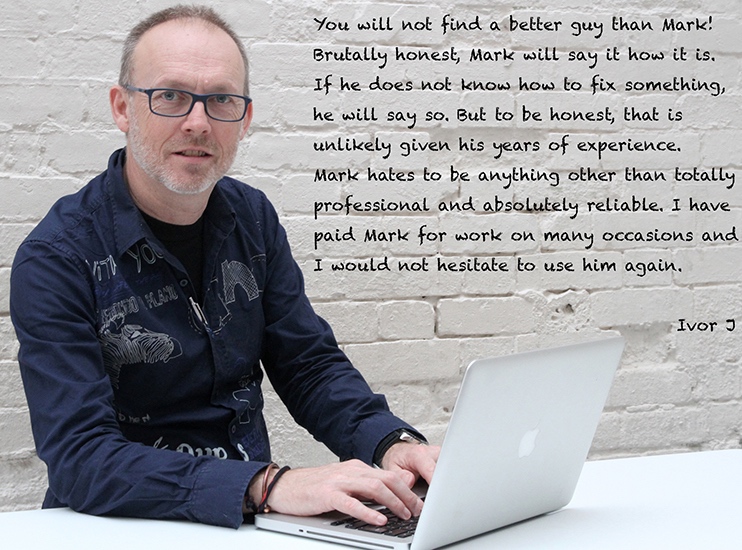 If Your Mac's Broken, Fix It – If Your Mac's Not, Make it Better!
After spending over a decade as a Mac Engineer at King's College London, Mark founded Hampstead Mac Repairs with one single goal in mind, to create a new, transparent and easier experience when you need a Mac Repair or Mac Repairs.
Reviews – Read what our clients have to say about Hampstead Mac's open and straight talking approach towards helping and doing business with you. We have helped all sorts of people.
We have a very different approach to people who think they are in charge because they are paying us.
We're in business to make money and people that contact us want their Mac repaired. However, we will Not help rude people. Be nice…
You get what you pay for and when we help you and you'll soon discover that we are really good at it too.
We will never try to be the cheapest. Cheap Mac repairs are like cheap shoes – Rubbish!
Hampstead Mac Ltd's Mac Repair philosophy is to always repair before replace, if possible. It saves you money and our planet.
We also take a great deal of pride in thinking "Outside Of The Box" – Which means we'll do our best to find the best solution for you.
So, if you've been told that it can't be fixed and you have to buy a new whatever, before you spend your hard earned money, get in touch and have a chat with us.